However rote and derivative the genre may seem, the underdog sports movie still has the capacity to overwhelm even the most cynical critical urges with the pure power of triumphant emotion. Rocky did it. Hoosiers did it. And believe it or not, the Ultimate Fighting Championship movie Warrior does it as well. Thanks to an excellent cast, increasingly fantastic fight scenes and a script where the sincerity far outshines the obvious clichés, director Gavin O'Conner overcomes the odds, taking a sport without legitimacy or history and make it the basis for a movie rich in excitement, feeling and genuine dramatic weight.
While the stage is that of the UFC octagon, Warrior finds its heart – like so many films of its ilk – in familial drama. Tom Hardy (Inception) and Joel Edgerton (The Thing) play brother's Tommy Riordan and Brendan Conlon, both of them former high-school wrestling prospects, estranged for years after a teenaged Tommy fled their abusive father Paddy (Nick Nolte; The Prince of Tides) with their terminally ill mother, while the older Brendan chose to stay behind. The film begins years later, with Tommy returning home from Iraq to find Paddy has three years sober and is looking for a chance to make amends. Tommy has little interest in forgiving his father, but brings him on as a trainer to help prepare him for "Sparta", an upcoming mixed martial arts tournament with a five million dollar prize.
Meanwhile, Brendan has made a life for himself as a physics teacher, loving husband and dedicated father of two. Unfortunately, financial difficulties as a result of the global recession see the bank threatening to foreclose on his family's house, forcing Brendan to compete in underground fights for whatever cash he can get. When the school finds out about his extra-curricular activities he is suspended without pay, leaving him no choice but to enter into Sparta himself.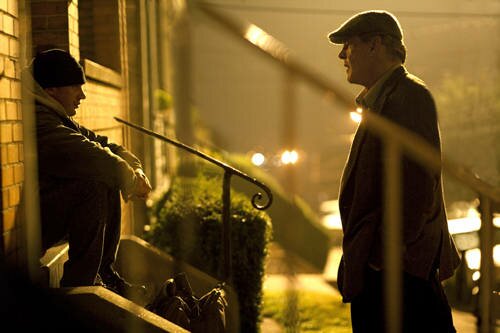 Having previously inspired audiences with his 2004 hockey drama Miracle, Gavin O'Connor is no stranger to the sports movie genre. It's a formula he understands, and rather than try and circumvent it, he instead sets out to utilize it in the best possible way. Tommy and Brendan's respective situations – one a war veteran, one a victim of the financial collapse — offers some timely social commentary, but O'Connor is less concerned with the subtext than he is with establishing a tenable bond between audience and character. At a whopping one hundred and forty minutes — not a moment of which feels unnecessary or unearned — the film gives considerable time to each of these two men pre-tournament, mapping out their psyches and their relationships and ensuring that when the fighting does start, we care about the results.
The performances from the films leading men — both of whose Hollywood careers are poised to take off — are excellent. Australia's Joel Edgerton fits easily into his role as a man driven by a simple but deeply ingrained desire to be a man and take care of his family at any cost. Hardy, conversely, plays his character as a hulking bundle of enigmatic rage. His motivations are a little less clear until a third act reveal, but a fuelling anger is rarely absent from his eyes; something that, when combined with his massive physique, makes him a very intimidating figure (in spite of the occasionally questionable accent). It is Nick Nolte however who gives the best performance of the film — and possibly the entire year — as the brothers' broken down shell of a father. His portrayal of a lonely man wracked by regret dominates every scene he is a part of, and moved me more than I can honestly describe.
The fights themselves — and Sparta takes up a large majority of the films final hour — are shot and choreographed terrifically. O'Connor often puts us ringside with the match commentators, who provide plenty of entertaining banter while also offering insight into the finer points of mixed martial arts. And while the sport doesn't have the same pedigree as boxing, the combination of athletic technique, endurance and sheer brutality that is required of its fighters makes for undeniably captivating viewing. Each fight in the tournament is progressively more physically intense and exciting, as Hardy, Edgerton, their co-stars and their stunt doubles make damn sure you feel every single blow.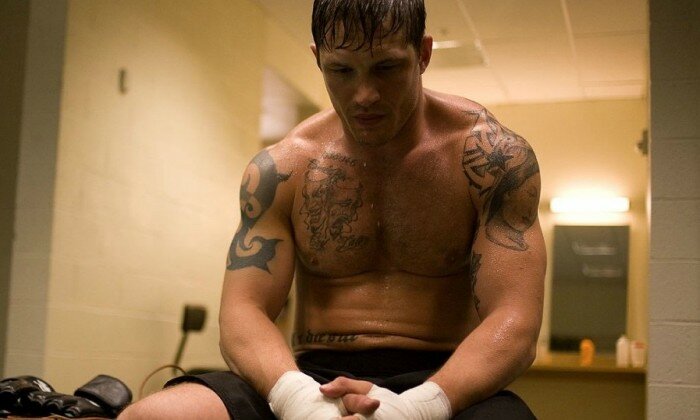 With each fight, Tommy and Brendan also get closer and closer to their inevitable destination. Even if it hadn't been shamelessly spoiled by the film's marketing campaign, it's pretty clear from the get-go that the climactic final bout will see these two blood-related underdogs finally come face to face. In spite of its obviousness however, the finale of Warrior is a dramatic tour de force. With consummate skill, O'Connor brings every subplot and character arc to fruition in the exact moment that the rage and resentment between these two brothers finally explodes into the ring, accomplishing the near impossible feat of creating a situation where audiences not only cannot predict who will win the fight, but are not even sure who they want to. The final act of this film is so engrossing that when the commentators announce, disbelievingly, that the two men are in fact brothers, the emotional tsunami hits you with such force that it's as if we didn't know that fact from the beginning.
Warrior sucks you in. It is one of the fastest one-hundred-and-forty minute films I can ever recall seeing. It is as moving a tale as you will experience in cinemas all year, to such a degree that even when yours brain recognizes the tropes on display, your heart and guts couldn't care less. Formulaic yes, but the best iteration of this formula in a very long time.

Follow the author Tom Clift on Twitter.
Related Posts: