Unbelievably it's May again, and for the European spring that means only one thing in the film industry – Cannes. The 11th has crept up ever so slowly but it's time for the world's biggest film festival to kick off for 2011. For those lucky enough to be in attendance, this means 12 jam-packed days of film premieres, star-studded red carpets and, of course, juicy controversy that will make industry headlines the world over. In other words, it's a veritable film fan's dream!
The festival's opening film is Woody Allen's Midnight In Paris, his latest offering a homage to the city of love, while the closing film is Catherine Deneuve-starring Les Bien-Aimes (Beloved). Both are out of competition but highly anticipated. 20 films make up the official competition this year,  including the latest from Pedro Aldomovar, Terrence Malick, Nanni Moretti, Lars Von Trier and Julia Leigh, the Australian first-time filmmaker with entry Sleeping Beauty.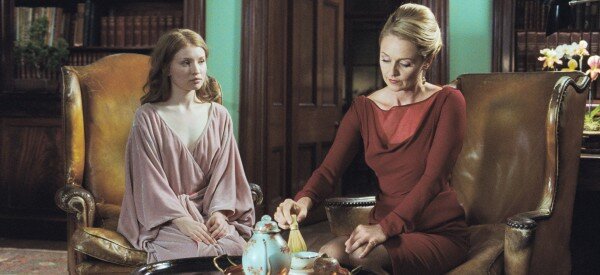 Emily Browning and Rachel Blake in Julia Leigh's Sleeping Beauty.
Cannes repeat offender Gus Van Sant opens the Un Certain Regard selection with Restless, while Jodie Foster's directorial debut The Beaver and the latest in the Pirates of the Caribbean franchise are most anticipated in the films out of competition. Australia gets a look-in in the short film competition with Nash Edgerton's Bear, while New Zealander Sam Holst has entered Meathead.
Serbian director Emir Kusturica is president of the Un Certain Regard jury, South Korean director Bong Joon-Ho of the Camera d'Or and actor Robert De Niro of the Official Competition. The films they judge will sit next to a special presentation from guest country Egypt, a new annual initiative by Cannes to showcase films from lesser-known industries. In the wake of the January 25 Revolution, how the films and events are received should provide some intense discussion and boost this already jam-packed itinerary. High expectation for Cannes 2011 are well deserved and what comes over the next 12 days will hopefully set a strong scene for the following year in film.
I'll be in Cannes for a portion of the festival, so stay tuned to Cut Print Review for more news, reviews and general hullaballoo from the world's most prestigious film festival!


Follow the author Katina Vangopoulos on Twitter.
Related Posts: