Food is at the centre of a fugitive case in the South Korean mystery-drama The Recipe, making it a drawcard for foodies and crime buffs alike.
Interestingly, however, the focus of  Anna Lee's debut film doesn't lie with the manhunt itself. After mass-murderer Kim Jong-gu is executed, TV producer Choi Yu-Jin (Ryu Seung Ryong) discovers that the fugitive was apprehended while eating a bowl of sumptuous soup. Doenjang to be specific, of the beancurd variety. With all his journalistic power, he sets out to find this magical stew to see whether it really is worth dying for.But it soon becomes less about the fugitive and more about the food itself, and the intricacies that can make or break it. As the film develops and we find out more, we're reminded of scenes from Facing Windows (2003) and Chocolat (2000) as the love and need for perfection is the ultimate key to success.
The film takes a few unexpected turns before its conclusion, namely a shift in focus towards an almost over-detailed backstory of Jang Hye-Jin (Lee Yu-won), the mysterious cook of the doenjang. While not out of context, it's one of The Recipe's many surprises. The film succeeds in leading you down multiple paths without a need to tie up all loose ends, while Lee's decadence and romanticism is accompanied by an effective score from Han Jae-kwon.
Verdict:
We only wish we had The Recipe for the doenjang like Choi.
–
The Recipe screens as part of the 2011 Bigpond Adelaide Film Festival. Read all of our BAFF11 coverage here.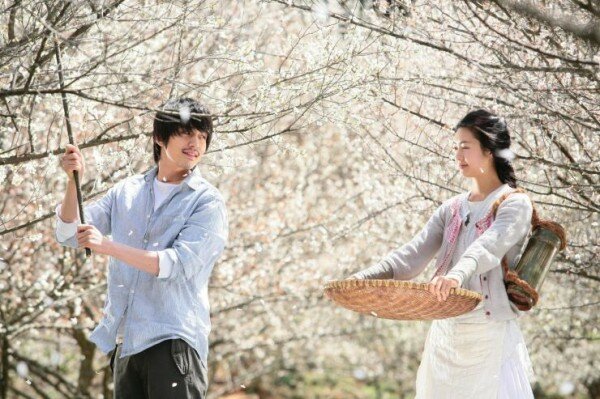 Follow the author Katina Vangopoulos on Twitter.
Related Posts: