[WTF Wednesday is a weekly opinion article in which Amy Killin shines the spotlight on something peculiar in the world of film and gives you, the reader, a chance to chime in with your two cents.]
What comes to mind when you hear the words "Aussie" and "Horror Movie" together? Now just because I'm talking Australian Movies, don't scoff! Aside from Baz Luhrmann's penchant for using a trip to the movies to feed every foreigner's outback fantasy and Stuart Beattie's big spend on Tomorrow When the War Began, it has been Aussie horror that has not entirely alienated us, from the film fans of the world and even ourselves. More shocking than over-the-top gangster stuff like Chopper (Which was enjoyable) or Underbelly (Not so enjoyable); More experimental than the self-deprecating comedy that has defined our national cinema with classics like the Castle; Aussie Horror films — such as Wolf Creek, Dying Breed and Wan and Whannell's original SAW short film that kicked off the seven movie franchise — are proof that sometimes, Aussie horror movies can be terrifyingly guilty pleasures.  Successful ones, at that.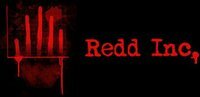 Interestingly, one upcoming Aussie film that has generated a fair amount of internet buzz is Redd Inc. Due out sometime next year, Green Light Productions are promoting this as an office horror with a twist – in addition to the blood, gore and murder, moviegoers have a chance to add a little of themselves to the movie. The filmmakers' presence online is an abstract drop box for submissions in the form of snippets of directing, acting, music or physical artwork: selected examples that fit with their desired theme will be physically featured within the movie. Submissions are open until Halloween, 31 October 2010.
My question to you is this:
Does this kind of creative outsourcing to the average Joe suggest that the Aussie film industry is fresh out of ideas? Or rather, is this concept actually a groundbreaking attempt at creative trading with a prospective audience?
Leave a comment below and let us know!
I guess whatever your opinion is, it goes to show that a little boss hating can go a long way in the business of making movies… and that's why Redd Inc deserves the title of our inaugural WTF, on this very wacky Wednesday. Talk It Up!
Related Posts: