If Kathryn Bigelow's Oscar winning wartime thriller The Hurt Locker illustrated how "War is a drug", Danish filmmaker Janus Metz Pedersen's gripping documentary Armadillo proves it.  Showing incredible courage and devotion to his craft, Pedersen and his talented cameraman Lars Skree put their lives on the line to document the ongoing war in Afghanistan, where the Taliban still maintain a strong and deadly presence.
The film begins in Denmark, where a group of young soldiers make their way to the airport for a six-month tour of duty in Afghanistan, hugging their teary-eyed loved ones for what could be the last time. They arrive at the fortified outpost of Armadillo located in the heart of Afghanistan, where some 270 Danish and British soldiers are based. Reminiscent of Sam Mende's war-drama Jarhead, very little happens for the first few months, the soldiers relieving their itchy trigger fingers by playing video games and watching porn. As they wait impatiently for some action, one soldier remarks how he can't tell the Taliban apart from civilians, while another says he'd feel worse gunning down a stray dog than he would the enemy.
Reported in a newspaper and read in the comfort of your living room, such remarks would come across as insensitive and inhumane, an issue that is explored in the film.  Yet the power of Armadillo is Pedersen's ability to put you right in the mindset of these soldiers, who later in the film, must make life-or-death decisions while bullets whizz past their heads and adrenaline pumps through their veins. On this battlefield, there's no such thing as a second take. One bullet, and Pedersen's film could come to a tragic end. With so much at stake, Armadillo develops into a fascinating, exhilarating and remarkably profound movie-going experience.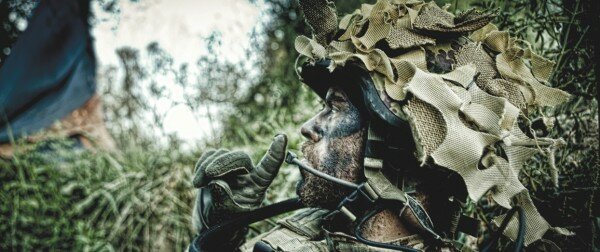 Comparisons can be drawn between Pedersen's film and the Oscar-nominated American documentary Restrepo, which also follows a group of soldiers deployed in Afghanistan. Both are intense depictions of the reality of war, yet Armadillo is more accomplished as a film, boasting gorgeous HD cinematography and an expertly crafted narrative. Unlike Restrepo, which relies on talking heads to explain what the soldiers were feeling during a particular scene, Pedersen opts for an objective cinéma vérité style of documentary filmmaking. Without narration, he captures the raw emotion of the moment as it occurs, and/or he films the soldiers discussing it amongst themselves afterward. As a result, these soldiers don't have time to think about what they're going to say in the comfort of an interview room, they just blurt it out in the heat of the moment. It makes for an incredibly honest and immersive watch, one that I suspect will continue to resonate with audiences and change their perceptions of war for many years to come.
–
Armadillo screens as part of the 2011 Bigpond Adelaide Film Festival. Read all of our BAFF11 coverage here.

Follow the author Anders Wotzke on Twitter.
Related Posts: