Compelling cinema in the form of a documentary can be hard to come by when it's not arguing a provocative social or political issue currently in vogue.  Typically, biopics are rarely reserved for anything more than a midday movie time-slot with the sole intent of selling rags-to-riches story to bored housewives. Thankfully, first-time documentarians Michèle Hozer and Peter Raymont have crafted an insight into the life of musical virtuoso Glenn Gould with Genius Within: The Inner Life of Glenn Gould that is intriguing, intelligent and inspiring. Without any real musical knowledge or any interest in the world of classical music and its players, I was surprisingly drawn to the eccentric humanism, obsessive compulsiveness and independent spirit of Gould's genius within.
For those who knew of Gould's musical brilliance and personal eccentricities, he was more than a virtuoso and more than a little difficult to personally understand. Born in Toronto in 1932, Gould established himself as musically gifted from an early age and went on to stun the classical world with his otherworldly skill. While the beat generation of the 1950s and 1960s were tearing conventional philosophies of art, theory and life apart with ideas of revolt, experimentation and free love, Gould developed his own riot in the classical world with his unconventional but undeniably brilliant renditions of Bach. Gould was to the classical music world what Dylan was to acoustic, or what Cassady and Kerouac were to literature.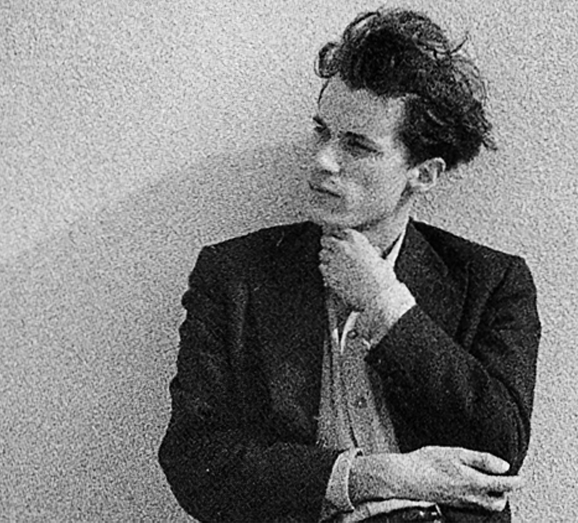 As they say, there is method in madness: Gould's enigma is beautifully captured in archive footage from as way back as his 1930s childhood. Cameras followed Gould throughout the entirety of his whole life and captured his music – performances and recordings – alongside personal ventures of intimate detail. Interviews with those who surrounded the man professionally and personally, add to verify his one-of-a-kind persona and recall his rock star rise to classical music fame. Tastefully, overlay footage is kept to a bare minimum, notably in fictional shots of a man stalking cold Toronto streets wearing his identifiable long coat, scarf and cap.  The film also explores Gould's inability to understand fame, his rejection of professional performance by the age of thirty-one and his turn to working on radio documentaries. While we don't get to know Gould's inner-self as the title promises, Hozer and Raymont do introduce us to Gould on a personal level, documenting his passionate friendships, his scandelous romantic entanglements and the hypochondriac anxiety that followed his hype. Although it is not suggested in this film, many Gould scholars suggest that he falls somewhere along the autism spectrum and cite his alternative methods and genius to undiagnosed Asperger's syndrome.
Whilst notoriety in the realm of classical music sounds as adventurous as a vegemite sandwich at the Queen's tea party, Gould's eccentric needs propel a captivating narrative that highlights his ambition and love for music in contrast to his obsessive ritualistic behaviour in writing, recording and performing. After last week's documentary shortlist for the Academy Awards was released, the running for the golden Oscar looks sharp – Genius Within holds itself in strong contention to Banksy's Exit Through the Gift Shop and Josh Fox's GasLand. It's in with a genuine chance.
VERDICT:
Genius Within: The Inner Life of Glenn Gould depicts the experience of a man who was a gem of his time. A documentary at the forefront of the genre and a real contender come awards time.
Related Posts: