I have to say, I wasn't expecting a great deal from When in Rome, a romantic comedy featuring Kristen Bell, who I found to be rather uninteresting in the adult comedy Forgetting Sarah Marshall. Despite my reservations, When in Rome does have its merits – although it doesn't re-invent the wheel by any stretch of the imagination.
As with many films of its genre, When in Rome centres on a woman unlucky in love: Beth (Kristen Bell) is an art curator at the prestigious Solomon R. Guggenheim Museum in New York, who works harder for her job than she does for her relationships. As a result, she is quite bitter about her whole situation, especially with her sister's upcoming wedding in Rome. During her short trip to Rome for the wedding, Beth meets a handsome groom's man named Nick (Josh Duhamel). During the reception she succeeds in sufficiently embarrassing herself in front of him and to top it off, sees him with another woman.
During a drunken moment melancholy, Beth decides to steal some change from the Fontana De Amore, a fountain that supposedly brings love to those who throw in a coin. Unbeknownst to Beth, each coin she takes casts a love spell on its owner, leaving them smitten with devotion for her. Back in New York, Beth is trying to organise an important exhibition, when a magician (Jon Herder), an Italian painter (Will Arnett), a male model (Dax Shepard), a sausage fanatic (Danny DeVito) and Nick appear out of nowhere to try competing for her love. Beth must then find a way to break the spell, while dealing with her job and the moral dilemma of falling for a falsely spellbound Nick.
Although it is a neat idea, the plot falls into cliché frequently. With obligatory "romcom" elements including the jealous moment, the embarrassing moment, the deep and meaningful conversation, the realisation of past mistakes and the last minute decision for love. All very standard and very uninspiring, but if that's what floats your boat this film is worth a look. Not because it's formulaic, but because there's an added extra of some pretty decent comedy.
I must say, the opening of the film was rather cheap for laughs, as the film resorts to a lot of standard "embarrassing" moments where Beth makes a fool of herself on several occasions in front of several people. However, it all becomes much funnier with the introduction of Beth's spellbound lovers. Jon Herder of Napoleon Dynamite fame is sufficiently creepy as the street magician, who thinks illusion and trickery is the way to a woman's heart. Fans will want to keep an eye out for a neat Dynamite reference as well. Danny DeVito provides some humorously awkward moments, with a preference for meat over flowers as romantic gesture. Unfortunately, Will Arnett is a little too ridiculous as an Italian stereotype, though the comedy in his character still manages to find its feet at some points. However, Dax Shepard is by far the best act in the film as the self obsessed model, his unwavering vanity is delivered well and his character alone will at least stop you regretting your ticket purchase. Bobby Moynihan comes a close second as Nick's best friend Puck, who fears his bromance might be ending because of the "suspicious" Beth.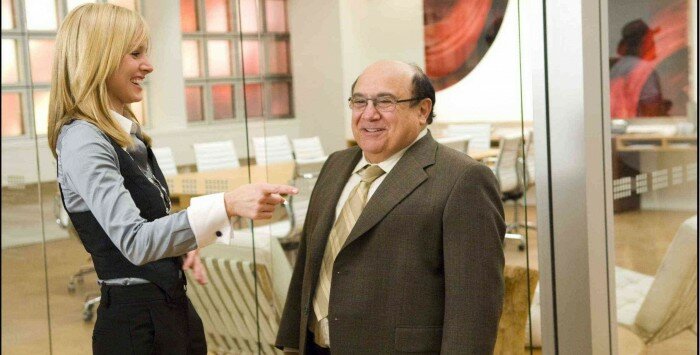 Unfortunately, the non comedic roles in the film are rather average, although the actors don't have a great deal to work with. It's just the humour that stands out from the formula – any serious or feel-good moments are rather predictable and bland. Kristen Bell is fairly stoic in her expressions and Josh Duhamel doesn't pull much out of the hat either. Maybe if the serious moments in the script had been penned better and the direction by Mark Steven Johnson had done something a bit quirkier, the serious and comedic acting could have gelled more comfortably.
Overall, you won't regret seeing this movie if you like the occasional romantic comedy. I'm personally not the biggest fan of the genre, but could certainly find moments to enjoy. "Light entertainment" is probably the most apt description. If you hate the genre, but you're being dragged along by a partner, you might be surprised by the laughs to be had. It is a strong comedic effort from a film that could have been equally as stale.
Verdict:
When in Rome does as the Romans do, but with extra laughs for good measure.
]
Related Posts: